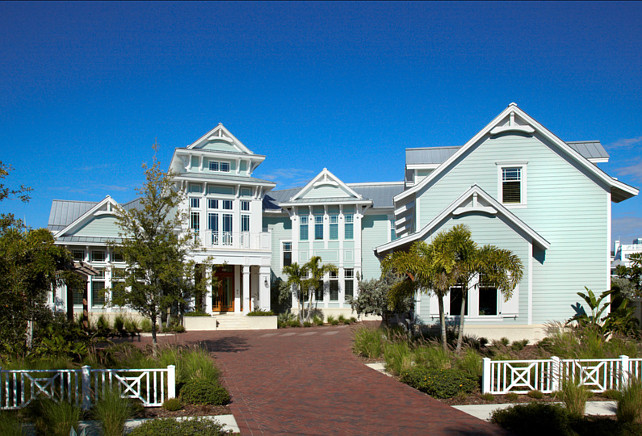 Designed by Studio M, this new construction project located on Davis Island incorporated classical coastal interiors with transitional finishes and furniture selections for a calming and cool one-of-a-kind home.
This home is not shy about coastal decor and it's evident the owners embrace this life style the moment you step inside the house. The interiors have a very tailored and chic approach and you notice the attention to detail in every room of this coastal home.
The architecture is impressive and the color scheme perfect for the setting.
This home that embraces coastal decor in a sophisticated and refreshing way.