There's just something about living in a loft that makes you officially cool. Well, living in THIS loft-- you would be "over-the-top" cool.
This project for an extremely creative loft conversion in an industrial property in the heart of Budapest was undertaken by its owner Shay Sabag.
The indefinable style of the interior typifies the term eclectic. The open space with glass-paned dividers, making the most of natural light, is filled with a selection of carefully chosen objects.
A strong industrial element is evident through the exposed metal pipework and extractor tubing, a stripped back heating system against a background of raw concrete and unplastered brickwork.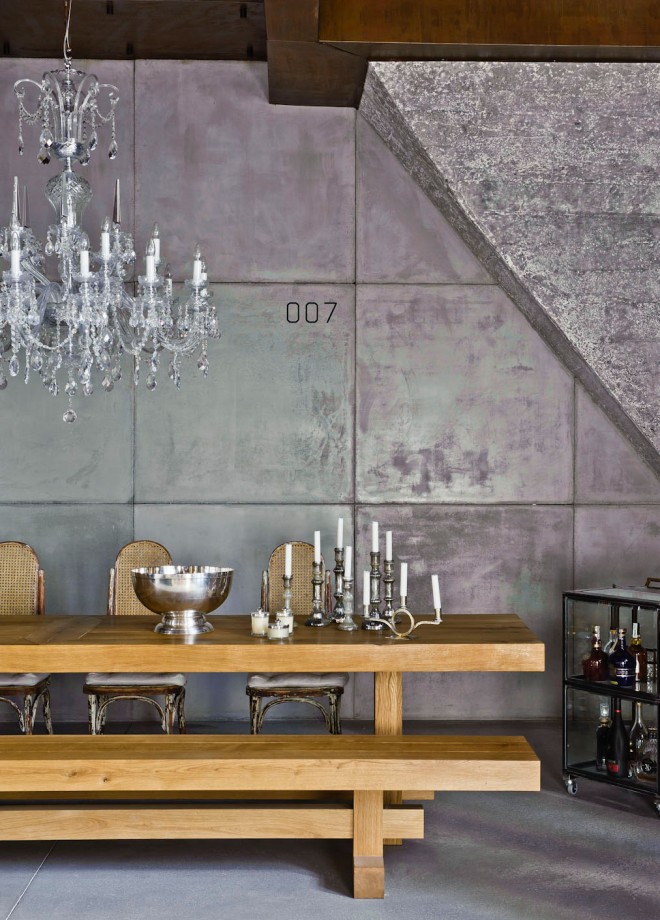 Distressed surfaces on which vintage and modern objects exist harmoniously contrast with an unexpected country island kitchen which adds a touch of warmth.
The warm rich hues of the wooden ceiling and the elegant chandeliers contribute a strong note of elegance to the equation.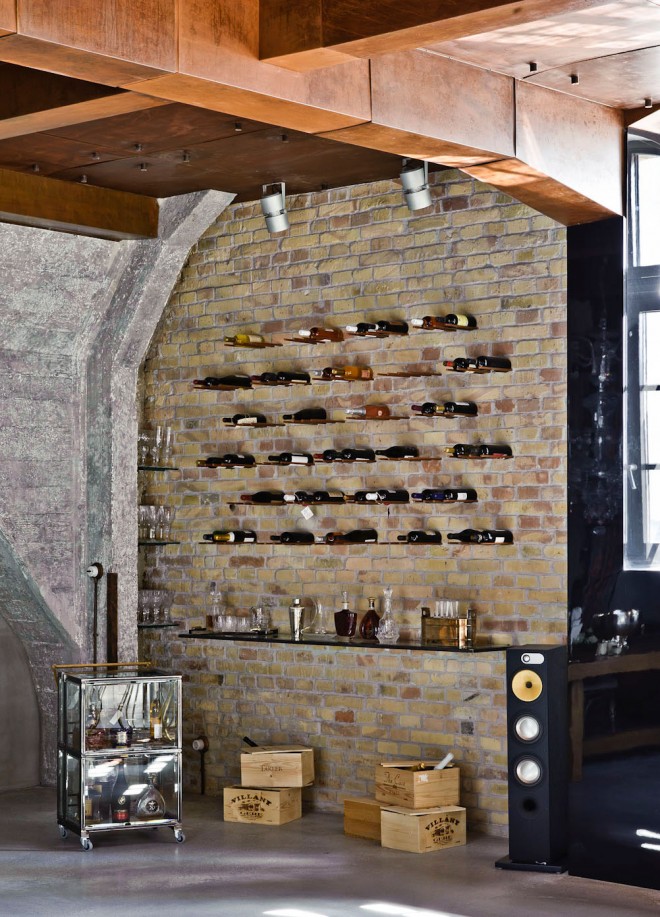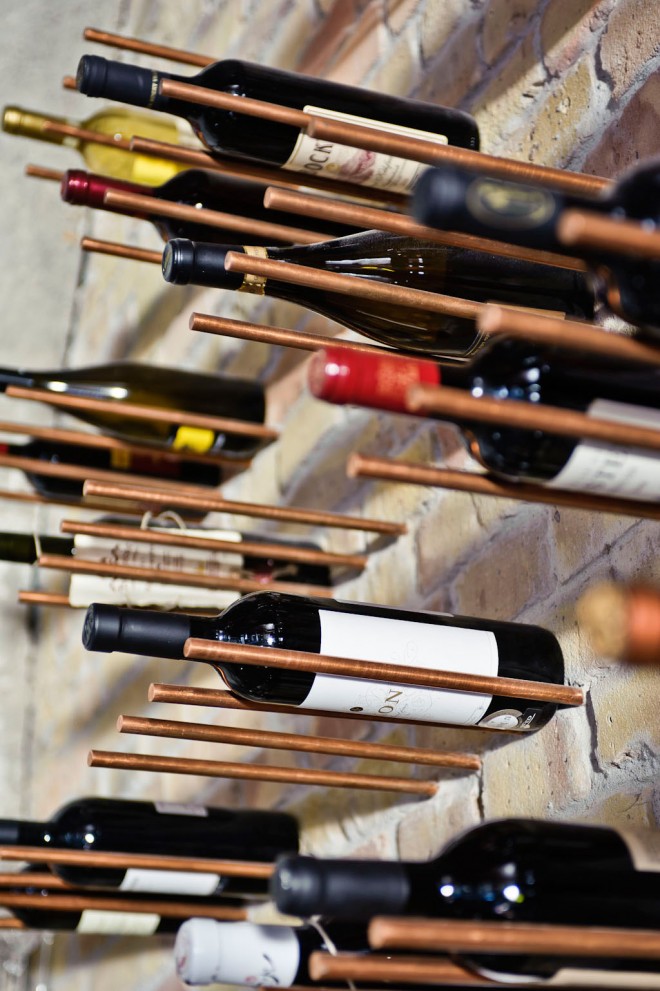 Piping inserted into the brick wall serves as spectacular and massive wine rack, fabulous!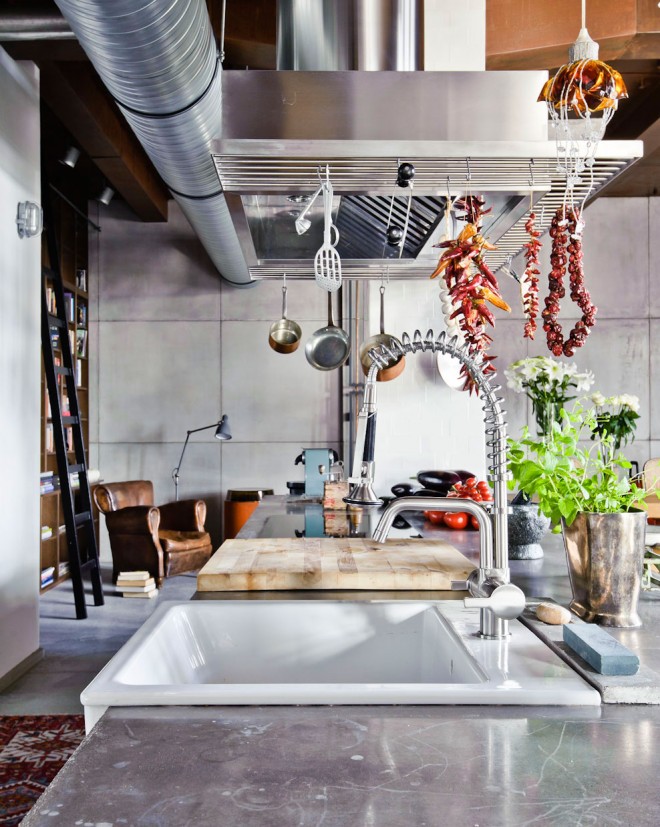 An impressive kitchen of stainless steel... a dream for the chef at heart.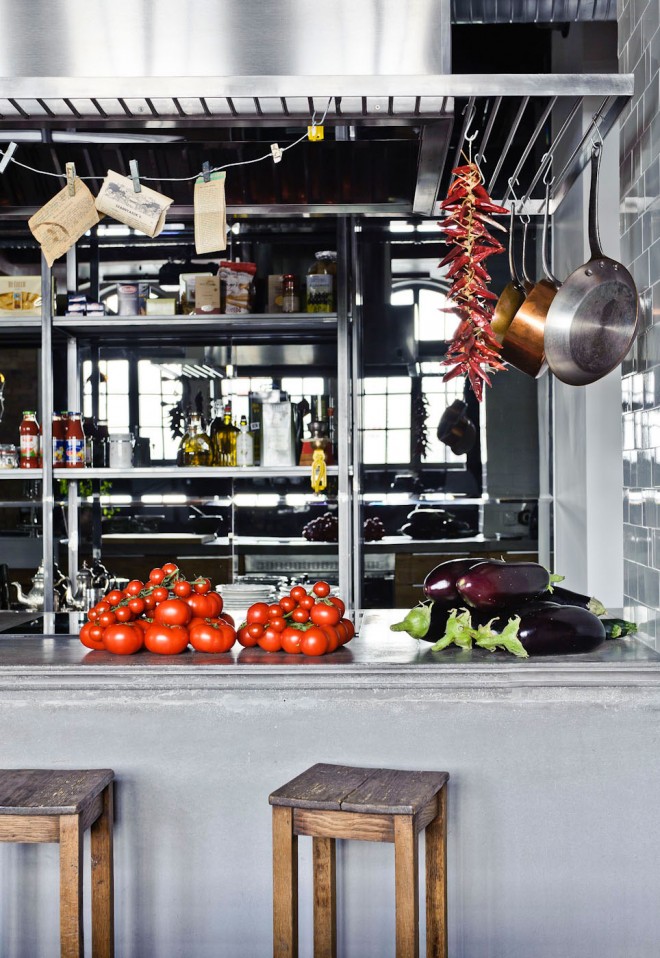 The bedroom with its low bed and freestanding bathtub face a wonderful view of the city, adding to the tremendous urban energy of this very different residence.