Toile is the name of a fabric that entered the English language around the 12th century from a French word meaning "linen cloth" or "canvas"—particularly cloth or canvas for painting on.
The word toile can refer to the fabric itself, a test garment (generally) sewn from the same material, or a type of surface decoration (traditionally) printed on the same fabric.
via:frenchantiquetextiles.com
Toile de Jouy
Toile de Jouy, sometimes abbreviated to simply "toile", is a type of decorating pattern consisting of a white or off-white background on which a repeated pattern depicting a fairly complex scene, generally of a pastoral theme such as a couple having a picnic by a lake or an arrangement of flowers.
The pattern portion consists of a single color, most often black, dark red, or blue. Greens, browns, and magenta toile patterns are less common, but not unheard of.
Toile is most associated with fabrics (curtains and upholstery in particular, especially chintz), though toile wallpaper is also popular.
Toile can also be used on teapots, beddings, clothing, etc.
In upper-class (primarily American, but also northern European) society, toile is often seen on dresses or aprons used at such events as country-themed garden parties or tea parties.
Shower Curtain
via:decorationempire.blogspot.com
Toiles were originally produced in Ireland in the mid-18th Century and quickly became popular in Britain and France.
The term, Toile de Jouy, originated in France in the late 18th century. In the French language, the phrase literally means "cloth from Jouy-en-Josas", a town of north-central France.
Charlotte Moss - Veranda Magazine.
www.designfurnishings.com
via:thefrogandthelionfairy.tumblr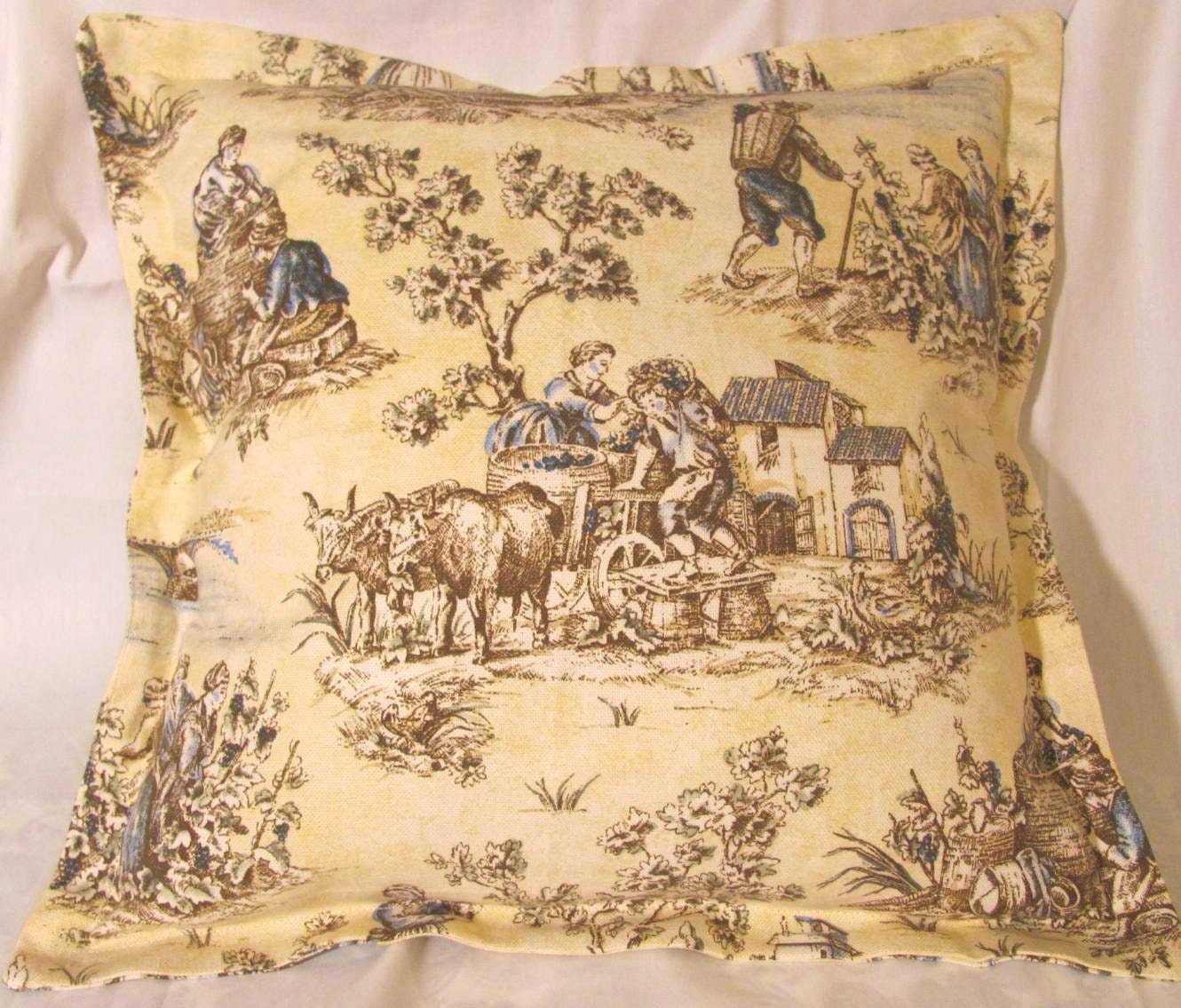 via:nostalgiaatthestonehouse-mycreations.blogspot.com